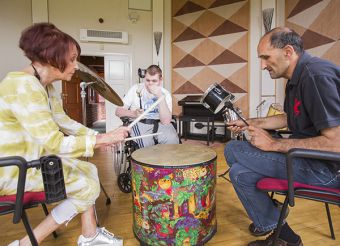 Staff
Here at Brookvale we take great pride in our historically low staff turnover and of the long term commitment we invest in our staff – happy staff make better carers with the client and their family being the ones who benefit.
All our care staff are trained to a minimum of NVQ 2 level, with many either having or working towards their NVQ 3. Additionally all staff undertake numerous training courses throughout the Year with Brookvale being praised in many CQC inspections for the levels of training provided.
Brookvale is staffed 24 hours per day with 'waking' night staff, offering reassurance to families that there is always someone there to care for their loved one.
The Organisational Structure of Brookvale
The executive and trustees
Chairman & Responsible Person:
Danny Savage
CEO:
Carl Richmond LLB hons
Executive Director:
L Richmond - RMA
G Richmond
Quality Assurance Manager
(RMA)
T Jones
Training Manager
(ILM)
A Jones
Staff Manager
(ILM)
Susan Nelson
Admin

A Horford
Kitchen Manager

Senior Carers
Responsible for all care and domestic staff

Care staff responsible for all service users