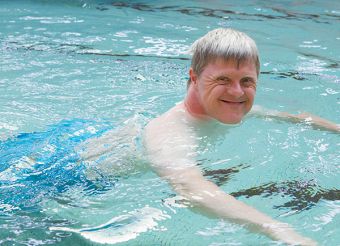 What We Do
We welcome referrals of adults from 18 plus who have learning and physical disability for residential, respite or day care.
With a choice of adapted en-suite bedrooms or 'community' based houses, Brookvale offers a wide verity of accommodation to meet the needs of the individual.
Our philosophy is to tailor the service to the individual rather than expect the individual to fit in to the service.
We offer a flexible service that recognises the needs and constraints of family members and we are continually reviewing our position in the care field so that we can meet the needs of the current trends.
Brookvale offers residential living in a village community, set over 12 acres in a country setting.

At Brookvale we offer respite and short break services.

Brookvale has its own on site Day Service; this is available to people living here in our residential units and to people living at home or in community services.